Yeah I know. Its an old George Strait tune, but I call Arizona, home. I was raised in South America and when my family moved to the US when I was a wee toddler, our port of entry was Buffalo, NY. Talk about a climate shock. We stayed there til I was a teenager, then moved to OK and in my young adult years, I settled in Arizona. Actually, I was living in KY around 2001 and in the summer of 2002, my brother called and asked if I would take over his lease so he could move in with his girlfriend. I took the opportunity to move to a WARM, ARID state. I'd had enough of snow, no sunlight, and freezing cold.
I took these on a short hike outside my backyard ... which is the Tucson Mountains.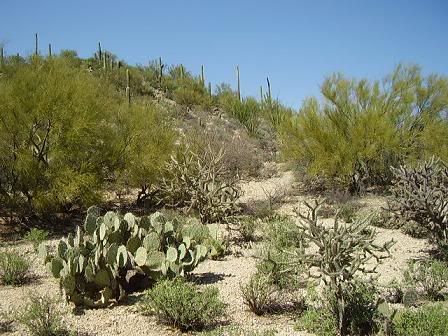 We call the Saguaro cactus ... "Tucson trees".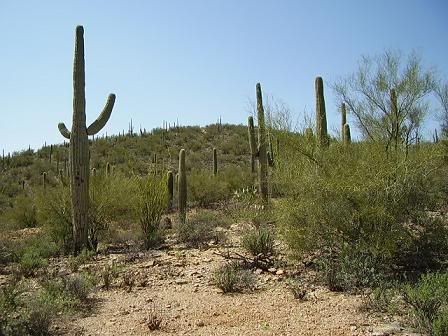 Not like oceanfront property ...but you can see the sky and mountains for miles.